Commercial buildings rely on an array of devices to control services including HVAC, lighting, physical security, energy and other mechanical systems that ensure the facility operates to the needs of the occupants and building owners. These systems are commonly known as BAS (Building Automation Systems). For 30 years, these systems have relied on DDC (Direct Digital Controllers) as the primary class of edge computing devices, typically 8-bit processors networked on low-bandwidth serial networks that are adequate for their needs.
In recent years, there is a growing pressure for BAS to use IT-based technologies from Ethernet networks, Internet Protocol (IP), WiFi networks, open source software, big data methodologies, and analytics. Initial uses of these were mainly by the on-premise PCs typically found in control rooms, engineer offices and gateway devices that translate DDC device information into more useful IT-centric data norms.
Through the continuation of Moore's Law, smaller and smaller devices provide ample power and robustness to be used in lieu of DDCs. This, in combination with advancements in powerful open software platforms, is enabling cost effective development of a new class of devices that we call EAC (Edge Analytics Controllers).
Anka Labs' mission is to develop and bring to market a new software stack destined to operate in EAC class devices, to provide the functions of the old DDC, combined with an unparalleled analytics capability onboard and in the cloud, and a mechanism for extensibility through the creation of an App Store. We call this software stack AnkaDOS (Anka Device Operating System).
AnkaDOS is based on a number of open-source bodies of work from the IT and BAS industries. We combine this with a number of commercial software solutions, developed by Anka Labs and other leading technology companies in the space. The resulting stack provides significant value for the use of AnkaDOS within EACs in the short and long term. The integration of these components is key to the value of AnkaDOS. Our understanding of the needs of the market, combined with experience in past work and our relationships with key thought leaders in the industry, enables us to create a unique solution for the burgeoning space.
The BAS industry is in the midst of a major sea change. The industry is slowly morphing from the past of pneumatic systems (pre-1980, still in many buildings today), to the electronic and digital era (1980-1990's, installed in majority of building systems today), then onto the networking era (2000's, current offerings), and now incorporating the changes brought about by big data and analytics, into the data era.
The trend toward data-centric systems is best encapsulated by the New Deal for Buildings, an initiative founded by industry leaders involved in the development of analytics solutions for building systems. A recent White Paper on the New Deal published by CABA, the industry association leading the charge in the BAS space, further places this trend at the core of the future of automation systems in buildings.
Reaction to early versions of AnkaDOS has been consistently very positive on the part of leading industry players.
"As one of the pioneers in data analytics for machine data and the IoT, we at SkyFoundry believe it is clear that the future of data-driven applications requires processing of data and sophisticated analytics at the 'edge'. It is simply not possible, desirable or cost effective to transmit every piece of data from every device to the cloud before value can be derived from that data. Edge-based analytics are essential. The work of Anka Labs implements the full power of the SkySpark analytics suite in small low, cost edge devices, and builds on the open data standards of Project Haystack to enable near seamless data interchange among networks of edge devices." John Petze, Partner at SkyFoundry and Executive Director of Project Haystack.
---
John Petze
Partner, SkyFoundry
I have known Alper for many years. Both have consistently pushed the envelope of what's possible by doing innovative work that has without doubt has helped the BAS industry. I wish them both the best of luck with this Anka Labs endeavor. I can't wait to see the fruits of their labor.
---
Ken Sinclair
Owner & Publisher, AutomatedBuildings.com
Field data is already in Haystack format, so it is a cinch to pull it into our cloud analytics platform. EACs also store & trend data locally, so it is accessible by the customer and other parties that understand open Haystack. EACs have enabled us to quickly identify and implement leak repairs. The campus now knows how much compressed air it wastes and how much that is costing.
---
Mathew Schwartz
Director of Controls , Altura Associates
At Cimetrics, we have worked with many DDC vendors over our 28-year history. While many vendors use open standard BACnet networking, their closed business model keeps DDCs in the dark ages. What Anka Labs is doing is a refreshing take with plenty of promise of getting value from buildings data through analytics in the cloud.
---
Jim Lee
Founder & CEO, Cimetrics Inc.
It was our pleasure Alper! Your team is about to revolutionize the entire industry and I am happy to see history in the making!
---
Chad Ruch
Engineer, Resolute Building Intelligence
Wow. I am impressed. I didn't realize that you were reinventing controls! I wish you the best.
---
Paul Butler
Engineer, Warwick Mechanical Service
Purpose & Objectives
AnkaDOS is a software stack designed to be used in BAS devices for edge control and gateway applications. Its unique secret sauce is the powerful integration of popular open-source stack layers with industry-leading commercial software components. AnkaDOS provides the following three areas of functionality:
As a controller:
Controllers form the core of digital BAS. These devices are programmed/configured to ingest sensor data and other parameters and to execute the logic necessary to control mechanical devices such as fans, heating/cooling units, lights, valves, and actuators. AnkaDOS uses a logic engine based on open-source Sedona, originally created by Tridium and placed into open source in 2006.
As an analytics platform:
As the BAS industry moves to make better use of operational data through analytics, AnkaDOS will provide the best platform to expose data from the far reaches of BAS devices. Because AnkaDOS configuration is done using tags and metadata, all data points will be analytics-ready, either using the built-in SkySpark application, as part of a cluster, or using other cloud-based analytics platforms.
An App Store platform:
While AnkaDOS provides flexibility as a controller and analytics platform, we anticipate that engineers will want specific functionalities to address complex needs within the device or in concert with other devices and/or cloud systems. Anka Labs plans to provide an App Store where third-party developers can deliver specific functionalities for a fee, free or as part of a service.
---
Value Proposition
AnkaDOS is designed to run in devices within building automation systems. These devices are important for a number of stakeholders in the process of planning, designing, installing, commissioning and maintaining buildings. Our value proposition addresses the acute pain points of three of the core stakeholder groups.
Control Contractor and System Integrators: Through the intelligence inherent in AnkaDOS, contractors and system integrators can enjoy lower installation labor costs that we estimate at around 50% less than current products. As a widely used platform, as AnkaDOS is designed to be, firms will also benefit from an increase of educated labor force, especially younger workforce to replace the aging professionals in the space.
Energy and other types of Consultants: There are a growing number of consultants who advise building owners on system design, energy use, sustainability and building performance. Most of these consultants leverage the growing sophistication of analytic tools, their core need being data from buildings. By designing AnkaDOS as a data-centric platform, these consultants are better able to accomplish their work.
Building owners and managers: While the two above value propositions naturally flow to the benefit of building owners, we feel that the true value of AnkaDOS to owners is flexibility to choose between vendors, and the transparency of the services they will offer. Through the broad adoption of AnkaDOS, vendors will be unable to use predatory lockin, relying instead on the value of their service and offering.
Enabling the Digital Twin
The Digital Twin is a key tenet of the New Deal initiative, one that is key to surfacing the value from data-centric building automation systems of tomorrow. The Digital Twin should be seen as a model of the building in the cloud, with full awareness of the structure and relationship of devices in the physical building it represents. Much like a spreadsheet, a Digital Twin allows users to view and model the building using data from the building. Uses of the Digital Twin include viewing current status of the building, reviewing past performance or issues of the facility, as well as predicting the future behavior of the systems within the building, and thus, the building itself.
Digital Twins need data, lots of it, the more the better. One of the objectives of the creation of AnkaDOS is to enable data to flow more smoothly from edge devices to the analytics system that is acting as the Digital Twin of the building. This is in contrast to the difficult task of extracting useful data from current DDC devices.
Freemium Business Model
To achieve rapid and wide adoption of AnkaDOS in the market, we are offering AnkaDOS in three broadly different editions, as follows:
Community: A Community Edition of AnkaDOS will be available for free download. This edition will have all of the functionality of the commercial editions of AnkaDOS, but will rely on community support and will not include any SkySpark point licenses (necessary for on-board analytics).
Commercial: Two commercial editions of AnkaDOS (Professional and Enterprise) will be made available to license with different levels of support and different amounts of SkySpark point licenses. The commercial edition will also include hardened security options necessary for real-life applications.
OEM: AnkaDOS for OEM is the third and main mechanism for Anka Labs to get AnkaDOS into wide use in the industry. This is targeted at manufacturers who wish to upgrade their controller technology to be ready for the needs of the market demanding data-centric solutions.
---
Other than the Community Edition, we charge based on three items, a) annual onboarding and training fee for each client company, b) a per device (AnkaDOS instance) fee, and c) a fee per point of data used for analytics (aligned with the fees involved to use SkySpark).
Services
Anka Labs plans to offer wide ranging services to assist its customers in the best use of AnkaDOS. For Commercial edition users, we will provide project design and implementation services, while for OEM customers, we will provide any required product design and development services to bring to market the best products based on AnkaDOS.
We view our role in the industry as being a laboratory to develop future-looking software and hardware solutions for companies in the industry to adapt into their core offerings.
EAC Reference Hardware
Anka Labs will offer a range of EAC devices with different IO configurations, which have been created as a reference design for the industry to use in projects, as well as to create and customize their own EACs.
Beyond this, the main source of devices running AnkaDOS will be device manufacturers who embed AnkaDOS as their software stack for their future-looking product lines. These will come as a result of OEM arrangements.
To enable people to get up and running quickly, users can also run AnkaDOS on mass-market single-board computers like the BeagleBone and Raspberry Pi, available for $50 or less online.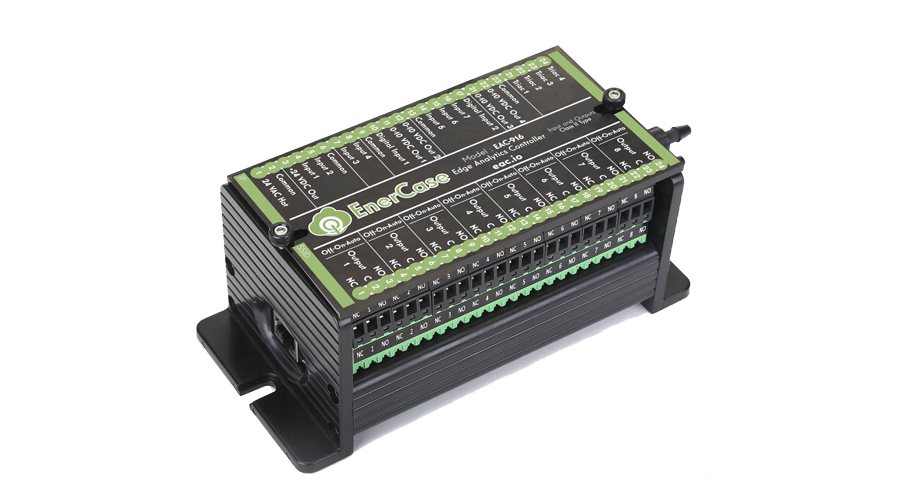 Version 1 of EAC reference design
UL certified, available for purchased from several BAS distributors. Available in multiple I/O configurations.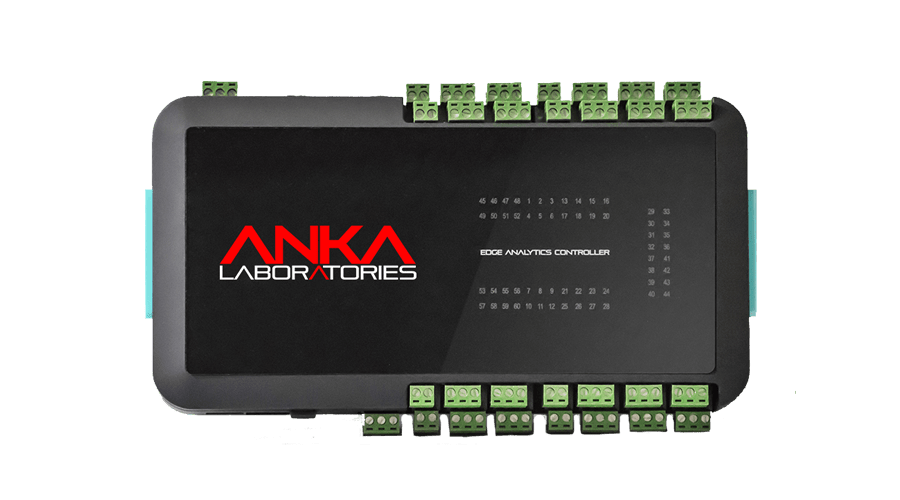 Version 2 of EAC reference design
Dell IoT box contains Intel® architecture
Dell IoT box with project SandStar
Currently in development Q2 2018
Competitive Advantage
Our key differentiator and competitive advantage is our expertise and deep domain knowledge of the issues we are addressing with AnkaDOS and EAC. Of the two founders, CTO Alper Üzmezler has had 18 years of active work in his company BASSG, providing discrete software solutions and services to market.
From a technology perspective, Anka Labs has existing significant amount of IP around AnkaDOS and EAC, including a trademark on the EAC concept. Given our position and understanding of the market, we believe we have a multi-year lead in technology and market presence.
A key advantage is our freemium business model, designed to create a large ecosystem of users at little cost to us. As we evolve this business model, especially growing the Community users, we feel that it will become harder for a competitor to emerge.
The Software Stack.
The  AnkaDOS software stack (pictured here) is made up of the following key components:
Open source and proprietary software form the core of the I/O facing communications and data engine. This manages the configuration and operation of on-board I/O and off-board I/O using standards based BACnet and Modbus communication port(s).
Key to the operation of AnkaDOS is adherence to a strict tag-based semantic data model from Project Haystack. AnkaDOS takes tags to the next level, as a mechanism to manage all aspects of the device from I/O configuration to analytics.


The Sedona framework forms the controller functionality of AnkaDOS. As a solid block programing logic engine, Sedona has been adapted by Anka Labs to become Haystack aware. This adaptation allows users to create metamorphing logic that is driven by tags, offering huge labor savings on installation and commissioning.


SkySpark forms the core analytics engine within the edge device running AnkaDOS. Leveraging tagged data in AnkaDOS, SkySpark can perform local analytics, or become part of a larger cluster of devices performing system-wide analytics within a single building, across a campus or around the world.
For applications where a graphical user interface is needed, AnkaDOS includes the enormously popular Visualytik application. Inherently tag-based, Visualytik can enable self-modifying visuals based on available metadata. A DVR function further allows users to analyse graphics in any time in the past.


The Anka App framework provides a way for users to plug in free or purchased applications to further enhance the abilities of AnkaDOS. An SDK will provide app developers with a mechanism to create and distribute applications to all AnkaDOS users.


For OEM uses, the AnkaDOS stack provide a solid base of controller, analytics and extensibility to provide them with flexibility of branding, application and method of delivery to suit their specific product distribution needs.
Network Architecture
One of the objectives of AnkaDOS is to simplify the network architecture in building systems. The left diagram in the image below illustrate the typical network architecture of BAS today, while on the right, we present our vision of a simplified network while fulfilling all functional requirements of BAS, while delivering more value to building owners in the emerging age of analytics in buildings.
Of key importance is the replacement of the 30-year old DDC (Direct Digital Control) class devices at the bottom of the architecture, and replacing them with modern, IT-centric EAC (Edge Analytics Controllers) in their place. Also gone from the architecture are gateways and other supervisory devices, since in the AnkaDOS world, those functions are replaced by apps running in one or more of the EAC devices.
Hybrid and Retrofit Applications
While the above change is dramatic in new builds and major retrofits, most of the immediate applications for AnkaDOS lie in existing buildings with some level of control system in place. For these applications, AnkaDOS is designed to perform a gateway and data collection function as can be seen in the examples in the diagram shown.
Because AnkaDOS/EAC combination is designed to be a controller AND analytics appliance, it can replace controllers to mechanical devices such as AHUs (Air Handling Units). In this mode, AnkaDOS performs the necessary control functions of the AHU, while connecting to lower level devices (VAVs in this case), and provide much needed analytics at a fraction of the cost of other analytics solution frameworks.
To the Future Age of the Fog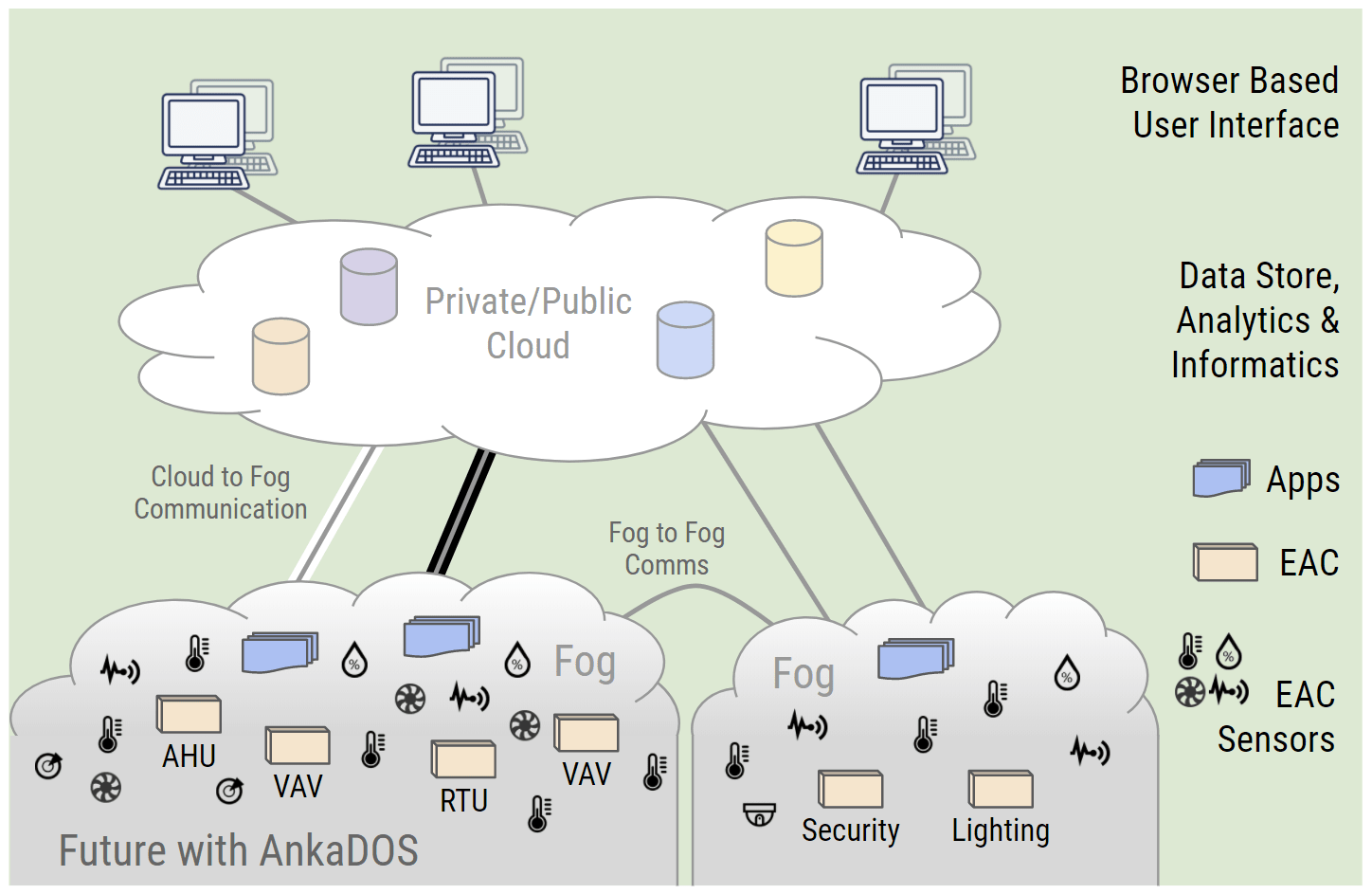 With the dramatic reduction in size of computing devices, we anticipate that devices capable of running the AnkaDOS stack will proliferate in the coming years. In buildings, such devices will start to connect with each other using various predominantly IP-based wired and wireless networks, creating what we now call the Fog.
AnkaDOS is designed for this future in mind, with each device being able to perform controller functions, while enabling Fog and Cloud based analytics as needed by the needs of the facility.
---
While much of the benefits of AnkaDOS and EAC can be gleaned in the technology architecture of AnkaDOS, the most significant benefits will be in the economics of the installation and commissioning of BAS and the analytics required to ensure the building operates.
The table below represents typical installation tasks of installing and commissioning typical BAS system to include cloud based analytics.
DDC installation steps
Many installation tasks, conducted by multiple people using different tools. Leading to high labor costs and risk of mistakes.
Setup DDC serial networks
Setup & program DDC logic
Setup gateway networking
Setup gateway mapping/trending
Configure gateway/supervisory devices
Install & maintain PC visualization/UI
Tag data on gateway or supervisor
Design & bind graphics to points
Set up analytics on premise & cloud
Install optimization & informatics
EAC installation steps
Minimal steps, performed using a browser. Leading to estimated 50% labor reduction and minimal mistakes.
Connect EAC to Internet
Discover - EAC auto configures logic, tags, trending, analytics & graphics
Adjust & customize (optional)
---
Headquartered in Austin, TX, Anka Labs is a small technology company focused on bringing modern, IT-centric software to the $95B Building Automation Systems (BAS) market. Steeped in innovation, the company's AnkaDOS stack brings metadata based thinking to reduce the cost and effort to install and commission analytics ready controllers in tomorrow's buildings.
Alper Üzmezler, CTO - LinkedIn Profile

2004: BAS Services & Graphics (BASSG) launched to deliver services to BAS integrators, e.g. graphics for energy dashboards
2012: BASSG Distributorship begins by representing Tridium's Niagara line.
2012: Signs on to sell SkyFoundry's SkySpark analytics
2013: BASSG joins Project Haystack, active in Open-Source community.
2014: BASSG evolves into DevOps partner for building systems optimization.
2014: Develops multi-protocol pipelines, data visualization and custom UI tooling, and HTML5 block programming tools
2015: Secures contract as an Automation Controls Contractor - Utility SE.
2017: Developed BASSG to be the #1 distributor of SkySpark analytics